---
ABU, Asia-Pacific Broadcasting Union



---


"The Asia-Pacific Broadcasting Union supports the good work URTI is doing in promoting Culture and cultures worldwide. In my new position as a Secretary General of the Asia-Pacific Broadcasting Union, I will do my best to link our two organizations because we are close in spirit and aims and striving to achieve professionalism and excellence in broadcasting. The ABU has over 200 members in 58 countries in Asia-Pacific and we can be the URTI gateway to the region for developing and implementing new projects and linking our region to the rest of the world." Javad Mottaghi, General Secretary of ABU, on October 14th 2010.
---
AIBD, Asia-Pacific Institute for Broadcasting Development



---


"I would like to express my sincere desire to maintain and further strengthen the excellent cooperation and relations already established between both our organizations, AIBD members/Affiliates/Partners as well as international and regional organizations. Look forward to working closely with you and your organization in the years to come." Yang Bin Yuan, AIBD Director, on October 12th 2010.
---
ASBU, Arab States Broadcasting Union



---


"Today I express in the name of ASBU the wish to reinforce and widen the fields of cooperation between URTI and ASBU. We wish to set an agreement protocol for mapping up the way to the future and explore new fields of cooperation activity in the domain of exchanges, news, training, expertises, crossed participation in several different venues." Slaheddine MAAOUI, General Director, on October 21st 2010."
---
AUB, African Union of Broadcasting
---


Visit website

«URTI is a melting-pot of intermingling and mix of cultures from all the poles of the planet, salutary work of humanization of our world, which UAR intends to support and in which it intends to actively participate." Julien Akpaki, President, on October 21st 2010.


---
Balancing Act - Telecoms, Internet and Broadcast in Africa
---

Launched in 2000, 'Balancing Act' is the primary source for information on the audio-visual media and hi-tech industries in Africa. It provides the first free B2B e-letter with updated news on the African audio-visual sector (in English only). Balancing Act produces regular reports on the African TV sector. It also carries out custom consultancy assignments for a variety of clients including: satellite and telecoms operators, equipment vendors, financial institutions, TV broadcasters, IT firms and development agencies.
---
CIRTEF, International Council of Radio-Television of French Expression
---


Visit website

"I take this opportunity to honour the rich partnership with URTI and with its Director general in fields as varied as the contribution to the catalogues, exchange and co-production." Guila Thiam, Secretary General, on October 6th 2010.
---
CMCA, Mediterranean Center for Audiovisual Communication

---

"There are filial and friendly links between URTI and CMCA. CMCA was born from URTI in 1994. So our organizations share a common history which will go on developing in the future without doubt. The new president will give a new impulse to this cooperation in order to create new concrete cooperation projects in the Mediterranean between URTI and CMCA." François, Director General, on October 21st 2010.
---
COPEAM, Permanent Conference of the Mediterranean Audiovisual Operators
---

"Congratulations for the work done, which allowed to revitalize URTI and give it an international dimension. COPEAM realised that the work of the associations we need more and more must be reinforced. The role of URTI is to relaunch and reinforce the bridges between different regions of the world and associations.
COPEAM cooperates very closely with certain big Unions and would like to do the same with URTI." Alessandra Paradisi, General Secretary, on October 21st 2010.
---
DISCOP markets

---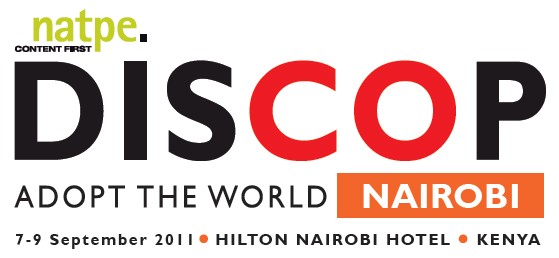 Visit website
Launched in 1991,
DIS

CO

P markets are regionally-focused business events centered on pre-organized meetings between BUYERS and SELLERS
of film, finished programs, formats, live events and packaged TV channels. The DISCOPRO workshops run in parallel, focusing on co-production opportunities for regional producers. Next scheduled DIS
CO
P markets include:
DIS

CO

P BUDAPEST / 21-23 June 2011 / Northern, Central and Eastern Europe
DIS

CO

P NAIROBI / 7-9 September 2011 / Sub-Saharan Africa
DIS

CO

P ISTANBUL / 28 February – 1 March 2012 / Greater Middle East, Central Asia and North Africa
---
EBU, European Broadcasting Union



---

"The EBU admires URTI for its work and its huge stock of high-quality TV documentary programmes. So I am very glad that cooperation between our two organizations has intensified over recent months, through funding by the EBU's Special Assistance Project of temporary membership for some of our Union's most needy Members." Ingrid Deltenre, General Director, on October 19th 2010.
---
Festival de Télévision de Monte-Carlo

---
Visit website
By creating the Monte-Carlo Television Festival in 1961, Prince Rainier III of Monaco, wished to "encourage a new art form, in the service of peace and understanding between men". Monaco's international status ideally suited the Prince's ambition: to recognize television as an exceptional means of bringing cultures together and enhancing their respective knowledge. This project immediately generated worldwide interest and over the years, many distinguished celebrities have sat on the successive juries, bringing international recognition to the best of television programming.
H.S.H. Prince Albert II of Monaco has been the Honorary President of the Festival since 1988. Every year, the best of worldwide television programming has been rewarded with the Golden Nymphs statuettes.



---
PBI, Public Broadcasting International
---
"I salute the increase of the cooperation between PBI and URTI, which keeps developing and with great advantages for both organisations." Antonio Ribeiro, co-organizer of PBI 2010 in Sintra, on October 21st 2010.
---
RAPAF, Network of French-speaking African Public Audiovisual

---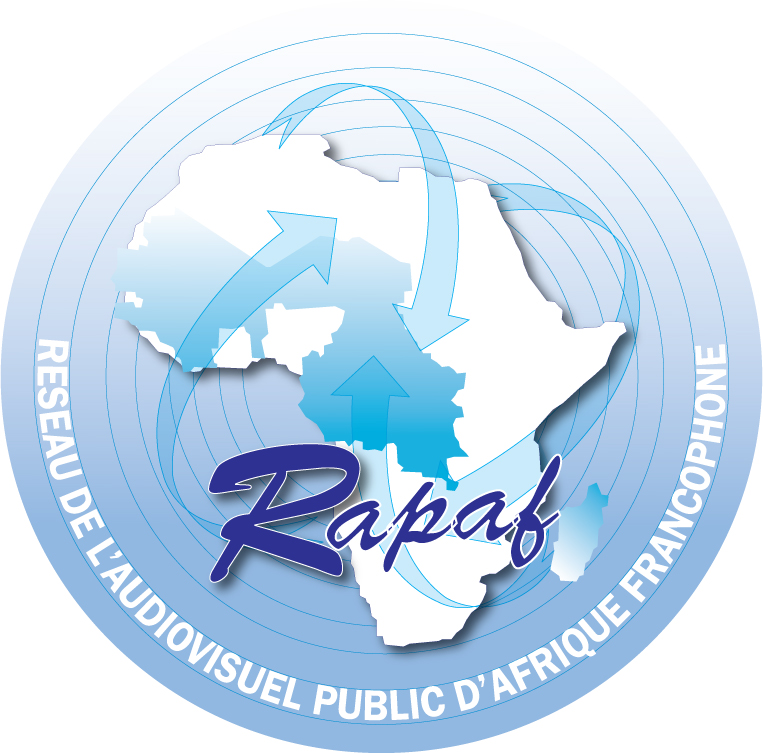 « In the name of ORTM and RAPAF, I would like to give evidence here of the huge progress accomplished by our Union these last years with the increase of our members in number, the quality of the productions and their ever increasing volume, and above all of the extraordinary wealth of the catalogues of offered programmes. » Sidiki N'Fa Konaté, President, on October 15th 2010.